Achievements of Archana Kamath Hegdekar
Hailing from a musical family, music came quite naturally to Archana. She got her first music lessons from her grandfather Late Mr. Narasimha Kamath at the age of 3. Her father Mr. Dinesh Kamath has also been her mentor all through the years. She owes it all to her family for their immense support in her musical journey. Her formal education in Hindustani Classical music began at the age of 8, under the guidance of Mrs. Shruti Gokhale, Mrs. Swaroopa Gadgil, Mrs. Vidula Bhagwat, and renowned vocalist Padmashree Padmaja Phenany Joglekar. She is currently learning from renowned vocalist SrimatiShampaPakrashi.
One of her biggest achievements till date is singing in the presence of the Songstress Lata Mangeshkarji, at an award function in Shanmukhananda Auditorium, Sion, Mumbai.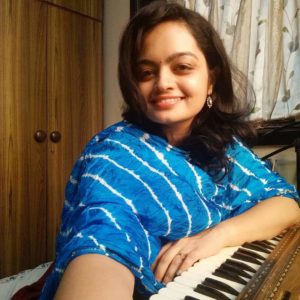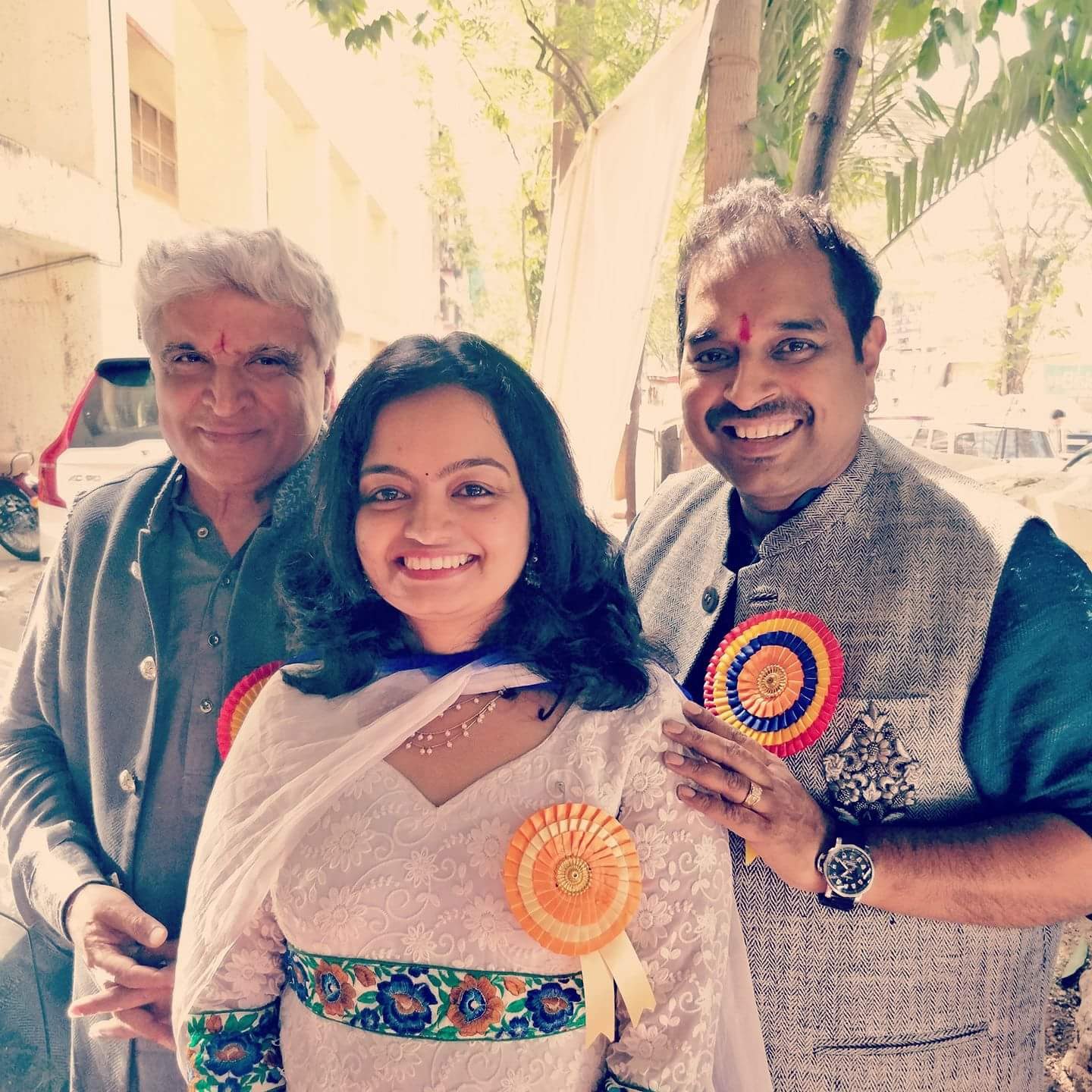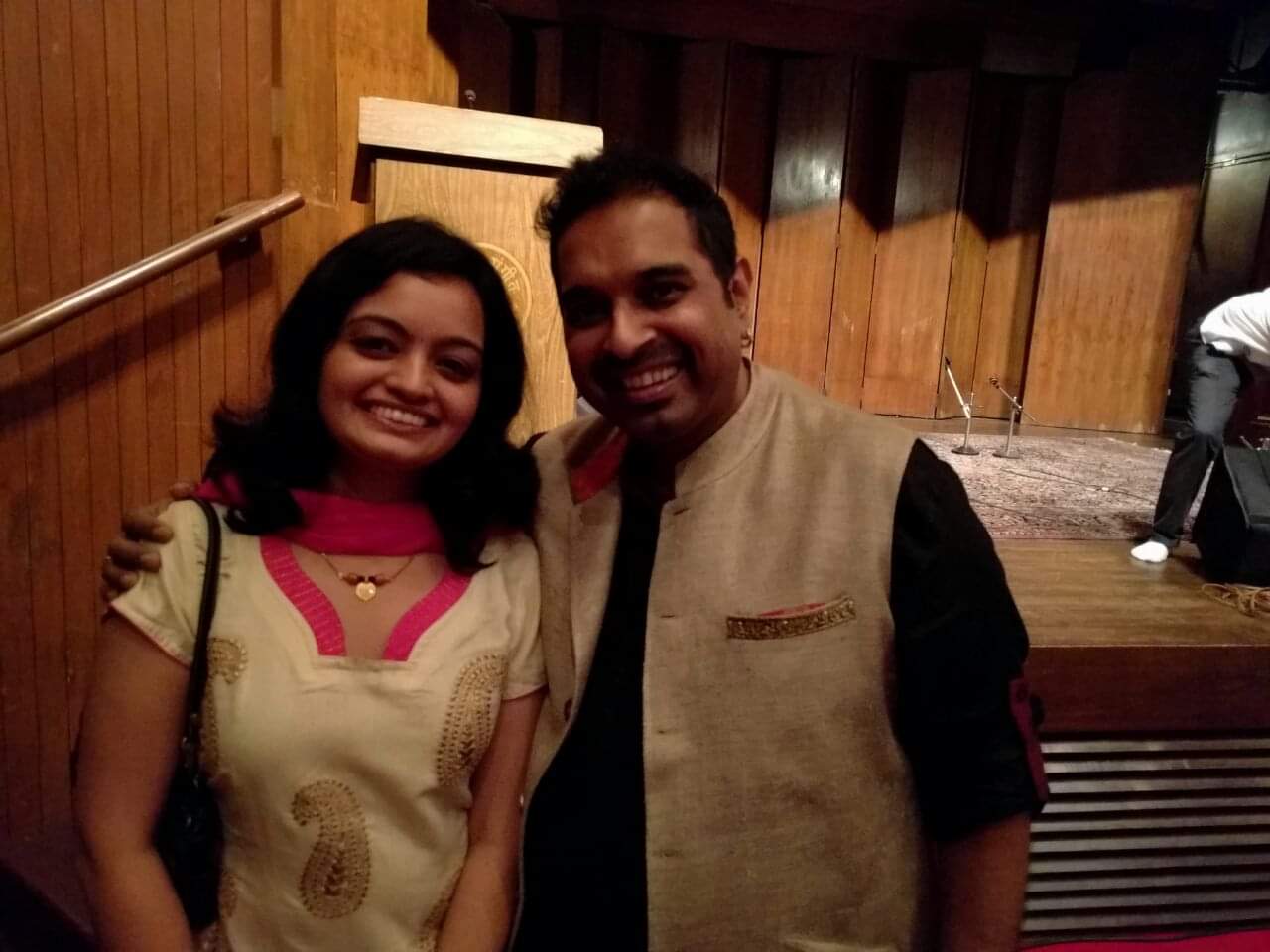 Here are some other achievements:
• Sang chorus in the recent movie 'Raazi' for 'Ae Watan song' (2018)
• Sang a Konkani song for the famous rapper 'Divine' / Gully Boy's documentary (2019), produced by Red Bull India.
• Did playback for the actress Kangana Ranaut in AIB video.
• Currently teaching in Shankar Mahadevan academy for 5 years.
Archana has been a known name in Kashmir among Kashmiri people for singing Kashmiri songs, after her first Kashmiri song went viral in Kashmir gaining more than 1 lakh views in just 24 hours. Archana acknowledges and highly values that being a GSB her roots lie in Kashmir (Saraswat brahmin history) and wishes to explore more into that musically. Recently the well-known newspaper 'THE INDIAN EXPRESS' covered her story and posted an article on her journey into Kashmiri music.
Apart from the above, she has been a part of the following TV/reality shows.
• Participated in television shows on Doordarshan National –
o "Khelo Gao Jeeto" with SachinPilgaonkar, W among the 5 Finalists. (2007)
o "Music MastiDhoom" with Anu Kapoor and Minal Jain. (2007)
o "Airtel DeshkiAawaz" with Ghazal Maestro Talat Aziz. (2008)
• Was among the 7 finalists of a singing competition organized by TIMES OF INDIA held in Andheri Sports Complex with SONU NIGAM as the Chief guest. (2007)
• One of the 8 finalists in 'VOICE OF MUMBAI' competition organized by HINDUSTAN TIMES, which was judged by JATIN-LALIT, SHAAN, and SONA MOHAPATRA, held in Andheri Sports Complex. (2008)